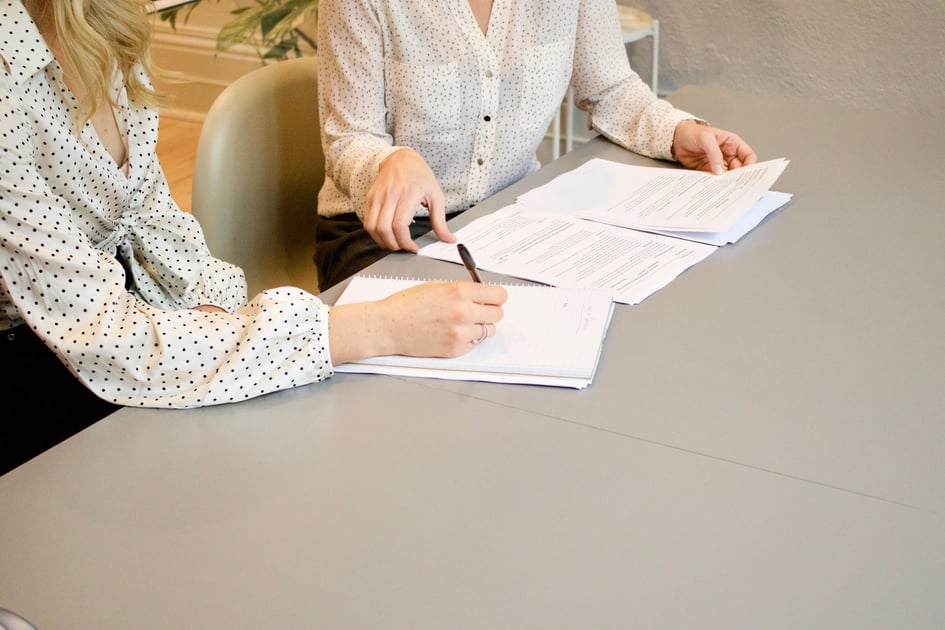 A rise in complicated tax regulations, an influx of new, innovative technologies, and a need for an "always on" access to data and analytics are just a few challenges tax professionals face today. Unlike yesteryears, business owners and entrepreneurs have also become more critical of what they're paying in taxes, and they're looking for more ways to minimize their tax liability.
Unfortunately, most accounting firms and CPAs don't know where to begin when it comes to implementing a tax strategy for their clients. Not only that, some are still relying on lackluster spreadsheets and legacy software to do their tax planning. These don't cut it anymore!
Having on-demand tools and SaaS solutions at your disposal is critical for success as a tax professional in today's environment. TaxPlanIQ is one such solution that can help you create custom tax strategies for your clients quickly and easily.
TaxPlanIQ is a cloud-based tax planning software that helps you find creative ways to lower your clients' taxes. It provides you with instant access to data and analytics, so you can make informed decisions about which strategies will work best for each client.
Why is It Important To Be Proactive With Tax Planning?
Proactive tax planning is important for a number of reasons. First, it helps you minimize your clients' tax liability. Today's tax code is ever-changing, and it can be challenging to keep up with the latest changes. By being proactive with tax planning, you can ensure that you keep abreast of the latest changes and find ways to minimize your client's tax liability.
It allows you to take advantage of tax opportunities that may otherwise be missed. When you're reactive to changes in the tax code, you may miss out on opportunities to save your client money. Being proactive means identifying these opportunities and taking advantage of them early.
Second, proactive tax planning helps you build stronger relationships with your clients. When you take the time to plan for their taxes proactively, they will see that you're invested in their success. This will help build trust and strengthen your relationship.
Finally, proactive tax planning helps you stay ahead of the competition. If your competitors are not proactively planning for their clients' taxes, you will have a leg up on them. You'll be able to offer your clients creative tax strategies that they may not be able to find elsewhere.
A Detailed discovery Call Is A Must Have!
A discovery call is a conversation between you and your client to learn about their business, goals, and current tax situation. This is an important step in the tax planning process, as it allows you to gain deeper insights into your client's business. It also allows you to identify any areas where they may be overpaying in taxes.
The discovery call should be in-depth and cover a wide range of topics. Here are a few questions that you should ask during the discovery call:
What is the nature of your business?
What are your business goals?
What are your tax objectives?
What is your current tax situation?
Are you happy with your current tax situation?
What changes would you like to see in your tax situation?
What do you feel is your biggest tax concern?
What do you feel is the biggest opportunity for tax savings?
Are you open to creative tax strategies?
These questions help you pick the most effective strategies for your clients. And with TaxPlanIQ, you can pick up fundamental tax pain points for a client and work on a solution that suits them.
Creating A Custom Tax Strategy with TaxPlanIQ
TaxPlanIQ is an innovative solution that you can use to quickly and easily create custom tax strategies for your clients if you don't want to work with the 60+ built-in, attorney-approved strategies. This is important because each client's situation is unique, and a one-size-fits-all approach simply won't work.
What's more, TaxPlanIQ is constantly updated with the latest tax laws and regulations, so you can be sure that your clients' tax strategies are always up-to-date.
Here's how to create a custom tax strategy with TaxPlanIQ:
Open the TaxPlanIQ dashboard and select the "Create New Strategy" option. You'll need to create a Name for your strategy and the "Category" that it falls under. Is the strategy Recurring? Is it applicable for businesses, individuals or both? What would you say is its complexity to execute - low, medium, or high?
This tab also helps you add critical information such as Internal Notes, Opportunities, Resources, Potential Risks, Checklist, and Client Todos. This additional information helps you stay organized, highlight key strategy-specific info and provide your clients with a clear plan of action, so nothing falls between the cracks.
The Strategy Details tab helps you provide an overview of the strategy. What are the objectives? Who will it benefit? What's the expected outcome? This is also where you'll add any important details, such as key tax dates, that your clients need to be aware of.
Once you have everything filled out, simply click "Save Strategy," and your new custom tax strategy will be created!
If you have a strategy that you've relied on for years and are struggling to automate it with TaxPlanIQ,

send us the details

, and our tech-savvy team will take care of the rest. We're always here to help and make sure your tax strategies are up-to-date with the latest laws and regulations.
For those technical questions that may need input from an expert, you can schedule a Q/A with TaxPlanIQ founder & tax expert Jackie Meyer for a quick rundown of how to use the software to your advantage. Jackie is a CPA with years of experience and has helped thousands of clients with their taxes.
Start Demonstrating Your Value To Clients In Just 30 Minutes
Creating custom tax strategies with TaxPlanIQ is easy and efficient - two things that are critical when it comes to providing your clients with the best possible service. Not to mention, it's a great way to differentiate yourself from other tax professionals who are still using a one-size-fits-all approach.
TaxPlanIQ platform provides you with super-intelligent tools that automate the heavy lifting, so you can focus on what's important - your clients.
Some of the easy-to-use tools that will revolutionize your practice include:
A robust client portal to ensure smooth communication and collaboration
A library of attorney-reviewed and approved tax strategies
Automatic updates on the latest tax laws and regulations
IRS guidance resources
A customizable tax calendar
Real-time tax law changes
Dashboards with ROI updates
Add-on modules
Task management for clients & staff
A white-label platform that's fully customizable to your client's needs
If you're looking for a way to take your tax practice to the next level, TaxPlanIQ is the solution. With this powerful platform, you can quickly and easily create custom tax strategies that will wow your clients.
Get started today with our free trial and see the difference TaxPlanIQ can make in your practice!