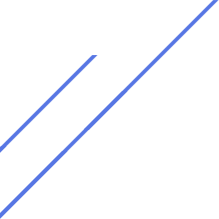 We understand that when you use TaxplanIQ, you are entrusting us with one of your company's most valuable assets – the financial data. We treat this responsibility very seriously.
While we can't publicize every detail of our security processes, we would like to provide a level of assurance by demonstrating our approach alongside some of the fundamental tenets that we operate by.
#1 You own your data
We are, in essence, caretakers, looking after your financial data to provide a service. We ensure you have the controls necessary to manage access to your data.
When you delete a company, we delete all associated data and leave no traces. The data will exist in our backup for some time and then be removed, ensuring no data remains with TaxPlanIQ.
#2 Always Secure
Security is not a one-time bolt on the operation. At Qount.io (our developer), we continuously evaluate and reinforce our security approach. The team at TaxPlanIQ is highly qualified, and the product manager is experienced in IT and data security, being a Certified Fraud Examiner by ACFE, Certified in ISO 27001 Info Security Management Systems, and Certified in Info Security by ISACA. Every person on the team, every process implemented, and every program developed is mandated by the highest level of security methods.
#3 Availability is key
The availability of your data is crucial to your use of TaxPlanIQ.
We back up and encrypt your data (256-bit AES encryption) before moving it to a secure offsite location in a secondary data center.
In the event of a disaster or an outage at our primary data center, we can recover quickly and continue to provide TaxPlanIQ from a geographically redundant secondary facility.
Hosting & Physical Security
TaxPlanIQ is hosted on Amazon AWS, a highly scalable cloud computing platform with built-in end-to-end security and privacy features. Our team takes additional measures to maintain a secure infrastructure and application environment.
For more specific details regarding Amazon security, please refer to https://aws.amazon.com/security.
User access
TaxPlanIQ provides multiple levels of access to confidential customer data within each account. You can invite or remove individual users from your account whenever you want.
Selected TaxPlanIQ staff can also access your data to provide technical and advisory support only when you provide permission.
Firewall
External network access to our servers is controlled by a state-of-the-art firewall, configured, and monitored according to industry best practices. The firewall is dedicated to TaxPlanIQ and not shared with any other parties.
Data protection & backup
We back up customer data every 6 hours. We also retain an encrypted copy of a daily backup in multiple geographic locations to aid disaster recovery.
Company-specific data is separated through logical separation at the data tier, based on application-level access permissions and roles.
How can you stay protected?
Here are some simple steps you can take to stay protected:
Create a password nobody can guess, so no dictionary words or family names. Be cryptic or use multi-word pass phrases – easy to remember, hard to crack.
Don't share your password with anybody.
Don't write your password on a sticky note; attach it to your computer.
Keep your browser software up to date. We use and recommend Google Chrome.
SSL
Secure Sockets Layer (SSL) is an encryption technology that protects data as it travels over the internet.
All TaxPlanIQ application communications are encrypted with 128-bit SSL, providing a level of encryption comparable to that used by banks and financial institutions.
Encryption by default
TaxPlanIQ automatically encrypts data at rest using Advanced Encryption Standard (AES) 256-bit symmetric keys and supports secure transfer of your data over Secure Sockets Layer (SSL).
Passwords
Best practices are used in the transmission and storage of passwords within TaxPlanIQ.
All users must choose a strong password, and please note subscribers will be locked out with multiple incorrect attempts.
You will be logged out if you are inactive for an extended period while still logged in to TaxPlanIQ.
Third-party audits and inspections
Qount.io (our developer) engages independent security specialists regularly. Our third-party audits provide penetration testing, network scanning, and source code reviews.
Terms
Our Services
To ensure the quality of the AdvisorIQ Services experience, we have set up our Terms of Use for our mutual benefit. If you violate these rules, it will mean that you've broken the Terms of Use, which may result in the termination of your account.
We provide comprehensive Tax Strategy management solutions to automate and streamline Tax Firm Advisory practices (the "Services"). These Terms of Use bind you and are essential.
Your Acknowledgment and Acceptance of these Terms provides the www.taxplaniq.com site, henceforth known as "TaxPlanIQ," "Us," or "We," and various related sites, downloads, software, apps, systems, technology, and services (collectively, the "Site") to you, the user, subject to your compliance with all the terms, conditions, and notices contained or referenced herein (the "Terms of Use"), as well as any other written agreement between you and us.
Also, when accessing particular services, software, or materials using the Site, you are subjected to any posted rules applicable to such services or materials that might contain terms and conditions in addition to those in these Terms of Use. All such guidelines or rules are, at this moment, incorporated by reference into these Terms of Use.
BY USING THE SITE, YOU AGREE TO ABIDE BY THESE TERMS OF USE. IF YOU DO NOT WISH TO ABIDE BY THESE TERMS OF USE, PLEASE EXIT THE SITE NOW. YOUR REMEDY FOR DISSATISFACTION WITH THE SITE OR ANY PRODUCTS, SERVICES, CONTENT, OR OTHER INFORMATION AVAILABLE ON OR THROUGH THE SITE, IS TO STOP USING THE SITE AND THOSE PARTICULAR PRODUCTS, SOFTWARE, OR SERVICES. YOUR AGREEMENT WITH US REGARDING COMPLIANCE WITH THESE TERMS OF USE BECOMES EFFECTIVE IMMEDIATELY UPON COMMENCEMENT OF YOUR USE OF THE SITE OR ANY PART THEREOF.
These Terms of Use are as of the "Last Modified" date identified at the top of this page.
We expressly reserve the right to change these Terms of Use from time to time without notice to you other than updating these Terms of Use on our Site. You acknowledge and agree that you must review this Site and these Terms of Use from time to time and familiarize yourself with any modifications. Your continued use of this Site after such changes will constitute acknowledgment of the modified Terms of Use and agreement to abide and be bound by the modified Terms of Use. However, for any material modifications to the Terms of Use or if such changes materially alter your rights or obligations hereunder, such amended Terms of Use will automatically be effective upon the earlier of
Your continued use of this Site with actual knowledge of such modifications, or
Thirty days from publication of such modified Terms of Use on this Site.
Notwithstanding the previous, the resolution of any dispute that arises between you and us will be governed by the Terms of Use in effect at the time such dispute arose.
As used in these Terms of Use, references to our "Affiliates" include our owners, subsidiaries, affiliated companies, officers, directors, suppliers, partners, sponsors, and advertisers, and have (without limitation) all parties involved in creating, producing, and delivering the Site and its components, software, and content.
Privacy Policy
Privacy Policy
Your data is safe and secure with us.
QountHQ, Inc. (owner of Qount™) and AdvisorIQ (owner of TaxplanIQ™) do not share customer information of any kind with anyone. We will not sell or rent your name or personal information to any third party. We do not provide outside access to our mailing list or any data we store. Any data that that user or business wholly owns a user stores via our facilities. At any time, subscribers are free to take their data and leave or delete their data from our software.
QountHQ, Inc. and AdvisorIQ, LLC only collect such personal information necessary for you to access and use our services. This personal information includes, but is not limited to, first and last name, physical address, zip code, email address, phone number, social security number, birth date, credit card information, financial information, and other personal information necessary to generate proper legal documents.
QountHQ, Inc. and AdvisorIQ, LLC may release personal information if QountHQ Inc. or AdvisorIQ LLC is required to by law, search warrant, subpoena, court order, or fraud investigation. We may also use personal information in a manner that does not identify you specifically nor allow you to be contacted but does identify specific criteria about our Site's users in general (such as we may inform third parties about the number of registered users, number of unique visitors, and the pages most frequently browsed).
Advisor IQ, LLC
1207 South white Chapel Boulevard Ste 200
Southlake, Texas 76092
Support@TaxPlanIQ.com
Copyright 2020
QountHQ, Inc.
7924 Preston RoadSuite 350
Dallas, TX 75024
info@qount.io
Protected by SSL Encryption, data security is our top priority.
Copyright 2020 QountHQ, Inc.
The terms of the Privacy Policy are incorporated into and considered a part of these Terms of Use.
License
We may provide content from time to time for you to download so that you can access or use our Services (the "Software"). We give you a limited, revocable, non-transferable license for you to use such Software provided by us solely in connection with our Services. The relevant applications are used online through files saved in the cloud.
Since the application is already configured, the user has a ready-to-use application. This reduces installation and configuration time and cuts down the time wasted on potential glitches linked to software deployment.
More traditional software models often come with cumbersome and time-taken installations, which can take several weeks to implement. Our Software as a service drastically cuts down this time for users in the Accounting industry.
You only need an internet connection and log-in information to access the software from any location on a Chrome browser.
Services
The Services we provide are non-transferable. You cannot sell or transfer the Services we provide to any person for any reason at any time. Your TaxPlanIQ account is also non-transferable.
That means if one person signs up, you cannot transfer ownership of that account to another person. We will provide the Services by following all the laws applicable to Us concerning such Services.
You agree not to (a) reverse engineer, disassemble, decompile or otherwise attempt to derive any of our Software, technology, or the Site, (b) make any of our Software or technology available to any third parties, (c) modify, adapt, translate or create derivative works based on our Software, technology or the Site, (d) reproduce any portion of the Site, Software, or technology, or (e) permit or authorize any person other than you to access our Software or your account.
We appreciate any feedback that could make our software better, and please share your input at support@taxplaniq.com. We may use and incorporate such feedback or suggestions into the Site. We alone will own all rights, title, and interest, including all related intellectual property rights, in and to all such feedback or suggestions. You hereby assign all such feedback and suggestions to Us without any charges.
Fees
When you sign up for TaxPlanIQ, you will provide us with complete and accurate billing and contact information and to update such information within five business days of any change.
You agree (i) that we may begin charging you once your trial period is complete, whether or not you access our services. You agree (ii) to pay for all Services ordered through the TaxPlanIQ website, whether or not you are satisfied with such Services. You acknowledge and agree that our services are non-refundable and may only be disputed within ten business days. You agree to all additional terms included in any other form approved by you that all exclusive pricing terms are confidential, and you agree not to disclose them to any third party. No Use By Children Under Age 13
If you are under the age of 13, please do not attempt to register with us at the Site or provide any personal information about yourself if We learn that We have collected personal information from a child under the age of 13. We will promptly make a good faith attempt to locate, isolate, and delete that information. If you believe We have collected personal information from a child under the age of 13, please Contact Us at Support@TaxplanIQ.com. Suppose you are over the age of 13. In that case, you may provide us with whatever information about yourself is necessary for Us to provide the Services you request. We will only use this information under our Privacy Policy.
Trademarks
All trademarks, logos, and service marks displayed on the Site are TaxPlanIQ's property or the property of other third parties. You are not permitted to use these marks without prior written consent from Qount and TaxPlanIQ. You consent for us to display your trade and service marks on the Site and identify you as our customer. You acknowledge and agree that We may develop and publish case studies highlighting the main benefits provided to you by Us.
Third-Party Links
The Site may contain links to other websites operated by third parties. Such third-party websites are not under the control of TaxPlanIQ. TaxPlanIQ is not responsible for the content of any third-party website or any link contained in a third-party website. TaxPlanIQ provides these links only as a convenience and does not review, approve, monitor, endorse, warrant, or make any representations concerning third-party websites. If you decide to access any third-party websites linked to the Site, you do this entirely at your own risk. Third-party websites are subject to their terms and policies, including privacy and data gathering practices.
Guarantee, Warranty, and Limitations on Damages
Our Services provide no warranty. We will promise to do our best to provide the most timely, professional, and accurate Services we can. If we fall short, err, or make a mistake in any of the Services provided, although we'll be deeply sorry, you agree that you can't hold us liable for it (or the results) legally or morally.
You agree to indemnify, defend and hold us harmless from and against any claims, demands, actions, costs, liabilities, losses, and damages of any kind (including attorneys' fees) resulting from your registration with, use of Services provided to you, or activities on the Site, your breach of any provision of these Terms of Use and any intentional wrongdoing by you.
In connection with any such defense, you shall employ counsel acceptable to us, and we shall be entitled to participate in such defense at our own cost and expense.
WE PROVIDE THE SITE, OUR SOFTWARE, ITS CONTENT, AND OUR SERVICES "AS IS" WHERE IS, AND WITHOUT ANY WARRANTY OF ANY KIND, EXPRESS, IMPLIED, OR STATUTORY. WE SPECIFICALLY DISCLAIM THE IMPLIED WARRANTIES OF MERCHANTABILITY, FITNESS FOR A PARTICULAR PURPOSE, TITLE, AND NON-INFRINGEMENT. WE ALSO DO NOT GUARANTEE ANY INFORMATION OR SERVICES PROVIDED TO YOU BY US ACCESSED THROUGH OUR SITE, OR THE CONTINUOUS, UNINTERRUPTED, OR SECURE ACCESS TO THE SITE OR OUR SERVICES, AND OPERATION OF THE SITE MAY BE INTERFERED WITH BY NUMEROUS FACTORS OUTSIDE OF OUR CONTROL. YOU USE THIS SITE AT YOUR OWN RISK.
You release Us and hereby hold Us (and our agents, directors, officers, employees, contractors, and content providers) harmless from any and all claims, demands, and damages (actual, consequential, and punitive) of every kind and nature, known and unknown, suspected and unsuspected, disclosed and undisclosed, whether or not suit is instituted, arising out of or in any way connected with the Site, or your use hereof or activities hereon (the "Released Claims"). You waive the provisions of any state law limiting or prohibiting a general release and acknowledge that you have read and understand, and expressly waive the benefits of Section 1542 of the Civil Code of California, which provides that:
A GENERAL RELEASE DOES NOT EXTEND TO CLAIMS THAT THE CREDITOR OR RELEASING PARTY DOES NOT KNOW OR SUSPECT TO EXIST IN THEIR FAVOR AT THE TIME OF EXECUTION OF THE RELEASE AND THAT, IF KNOWN BY THEM, WOULD HAVE MATERIALLY AFFECTED THEIR SETTLEMENT WITH THE DEBTOR OR RELEASED THE PARTY.
You agree that We have no liability whatsoever for the unavailability of the Site. We will also not have any liability for any loss of data or transactions resulting from delays or service interruptions caused by Us, any third-party acts, or any other web host providers or the Internet infrastructure and network internal or external to the Site.
IN NO EVENT SHALL TAXPLANIQ BE LIABLE FOR ANY INDIRECT, CONSEQUENTIAL, INCIDENTAL, SPECIAL, PUNITIVE OR EXEMPLARY DAMAGES, OR FOR ANY LOSS OF PROFITS OR REVENUE, REGARDLESS OF WHETHER WE KNEW OR SHOULD HAVE KNOWN OF THE POSSIBILITY OF SUCH DAMAGES, AND IN NO EVENT SHALL OUR TOTAL CUMULATIVE LIABILITY UNDER THIS AGREEMENT EXCEED THE LESSER OF (i) U.S. $3,000 AND (ii) THE AMOUNTS WHICH YOU HAVE PAID TO US IN CONNECTION WITH YOUR USE OF THE SITE. THIS LIMITATION MAY NOT BE APPLICABLE IN CERTAIN CIRCUMSTANCES OR CERTAIN STATES.
The limitations of liability provided in these Terms of Use insure to the benefit of Us, our affiliates, and all of our respective officers, directors, employees, attorneys, and agents.
Intellectual Property Ownership and Confidentiality
You may use the Services we provide for your operations. If someone compels Us by law to identify what services we provided to you, We will use reasonable efforts to alert you of such a process as soon as reasonably practicable.
As used in these Terms of Use, your confidential information means non-public information that you provide to Us that you reasonably expect Us to keep secret, including your personal information (i.e., your name, your identification numbers, your credit card information, and similar information), but does not include information that (1) becomes generally available to the public other than an unauthorized disclosure by Us; (2) was or became available to Us on a non-confidential basis before you disclosed the information to Us; (3) is independently developed by Us without using your confidential information; or (4) information We are required to disclose by a warrant, subpoena or other requests in an investigation or legal proceeding or where disclosure is necessary to protect TaxPlanIQ's rights or property.
Data Ownership
Title to and all intellectual property rights in your data remain your property. However, your access to the data is contingent on full payment of the applicable service fees when due. You grant TaxPlanIQ a non-exclusive, worldwide, transferable, sub-licensable, royalty-free, fully paid-up license to use, copy, transmit, store, back up, and otherwise process your data to provide the products and services to you.
You need to maintain regular backups of your data or redundant data archives. TaxPlanIQ adheres to specific policies and procedures to prevent data loss but does not guarantee that there will be no loss, alteration, destruction, damage, or corruption of your data.
TAXPLANIQ HAS NO OBLIGATION OR LIABILITY FOR ANY LOSS, ALTERATION, DESTRUCTION, DAMAGE, CORRUPTION, OR RECOVERY ANY DATA.
Suppose you enable any third-party applications for use in conjunction with Our Site. In that case, you acknowledge that TaxPlanIQ may allow the providers of those third-party applications to access your data as required for the interoperation of such third-party applications with Our Site. TaxPlanIQ is not responsible for any disclosure, loss, alteration, destruction, damage, corruption, or deletion of your data resulting from any such access by third-party application providers.
Cancellations
If you leave us, We'll miss you dearly, but We won't hold you back. To cancel, email our Client Happiness team at Support@TaxPlanIQ.com and ask us to close your account. We reserve the right to complete your account immediately if we do not receive payment, need to correct the information, or find mal intent for signing up for our services.
Governing Law
We are based in the United States of America and make no claims that We or our content is appropriate or may be legally accessed, used, or downloaded outside of the United States.
Access to the Site may not be legal by certain persons or countries. If you access our Site from outside the United States, you do so at your own risk and are responsible for compliance with the laws of your jurisdiction.
By accessing, registering with, or using the Site, you agree that these Terms of Use and your use of the Site shall be governed in all respects by the internal substantive laws of the State of Texas, without regard to conflicts of laws, rules and shall not be governed by the United Nations Convention on the International Sale of Goods or the laws of any other jurisdiction, state or country. You further submit to the exclusive jurisdiction and venue in the state and federal courts located in the State of Texas in and for the county of Collin and further agree that any cause of action, lawsuit, arbitration, or other dispute resolution procedure you may bring arising under or concerning this Site, or your use of or activities in connection with this Site shall be obtained by you exclusively in the state or federal court or arbitration facility located in the State of Texas, Collin County having subject matter jurisdiction thereof.
These Terms of Use, and any order form signed with Us, constitute the entire agreement between you and Us and, except as otherwise set forth herein, any modification to that has to be reduced to a writing signed by you and Us explicitly referencing these Terms of Use.
General Provisions
If any provision in these Terms of Use is, for any reason, held to be invalid or unenforceable, the other provisions of these Terms of Use will be unimpaired, and the invalid or unenforceable provision will be deemed modified so that it is valid and enforceable to the maximum extent permitted by law. If you have any questions about the foregoing, please contact TaxPlanIQ at Support@TaxPlanIQ.com.
Disclaimer of Professional Advice
The information provided through the Products and customer support is not and shall not be construed as tax, accounting, legal, regulatory, or other professional advice or sufficient to satisfy any tax, accounting, legal, regulatory, or other professional requirements. Customer and each User should consult tax, accounting, legal, regulatory, or other professional advisors for advice. None of the Products nor any related services or any portion thereof shall constitute or be construed as (a) a solicitation, offer, opinion, or recommendation by TaxPlanIQ, its affiliates, or any supplier, for any transaction in any financial instrument, including but not limited to securities or (b) forming an attorney-client relationship.
Updated 6-10-22