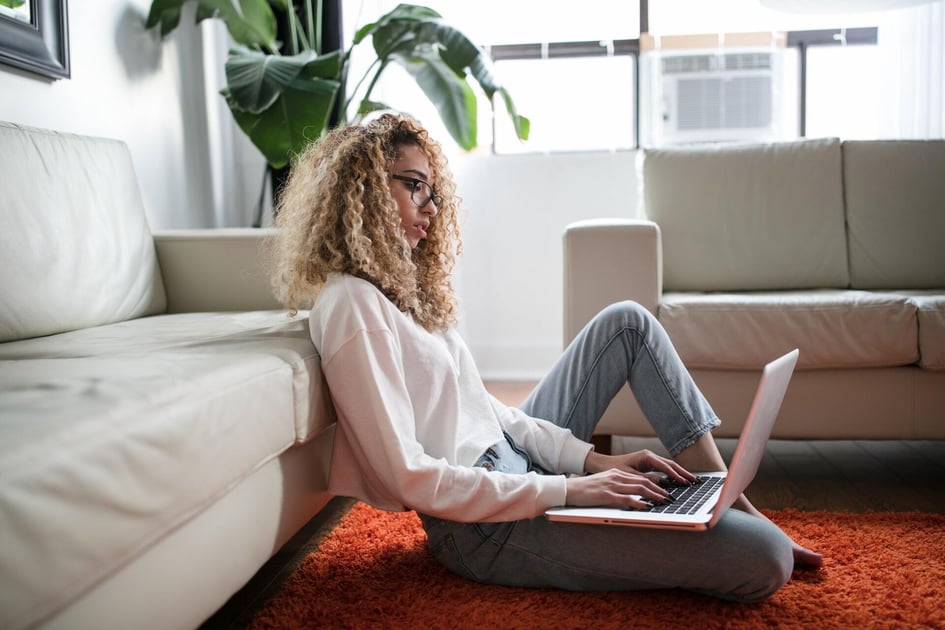 A tax plan requires a bit more care and thought than simply filing a client's return. It involves taking a deeper look at their tax nexus, income, entities, and other details.
The purpose? To find those vehicles, credits, and tax strategies that reduce the overall tax burden.
Of course, there is so much more to tax planning. It adds so much revenue potential, while also adding:
Client communication and tasks (for them)
More paperwork (for you and your client)
Another layer of firm management (for you and your team)
For these opportunities (and more) most firms offering tax planning services use tax planning software. Thinking about helping your clients keep more of their money? Here are seven (7) features to look for in a solution.
1. Customer Service
Businesses wouldn't be successful without some form of customer service (although some aren't the best at it). A quality solution often offers more than one way to get in contact with them.
A few options include:
Email:
Knowledge base:
Live chat:
Example: TaxPlanIQ offers all three of these customer service options.
2. "White-label" Branding
Ok, this one is a "nice-to-have." (Mainly due to most knowing we're all using so many tools nowadays. But it's still a nice touch to send your clients to a tool with your logo (and no one else's).
The term "white label" means taking off the software logo and giving the user the ability to upload their own. Then, when you send clients to a questionnaire or client portal, they'll only see your firm's branding.
Example: TaxPlanIQ does allow white-labeling (we call it custom branding). And since the Professional and Elite plans include a questionnaire and client portal, clients only see your brand.
3. Task Management System
Did we mention the additional tasks that are vital to many of the strategies? For that, you'll need a place for all of those tax planning tasks.
If you use a practice management system, you'll know all about tasks, so we won't spend much time here.
Example: TaxPlanIQ allows you to set and see todos, your tasks, their status, eligibility requirements (for particular strategies), and client todos from a couple of quick and easy screens within the platform.
4. Dashboard
A dashboard is a two-edged sword (in the best possible way). It helps you show your clients the strategies actually work (as they're working). And it helps you see tons of data points, further improving your firm.
Things like:
How much money you've saved for individual and all of your clients (combined)
The most used tax strategies you're employing
Individual results (in terms of savings) for each strategy you use
Imagine selling a 5-figure tax planning service. In year one, the client saves $25,000 more than they imagined. Things are good. But when it comes time to re-up that $10k invoice, they need another meeting.
Then…you show them how much they did save, along with the expected ROI (more on that in a second) for the next 10 years.
Now, you have a longstanding client.
And with the data on how your firm uses strategies, you could make hiring decisions (employ a CPA to do your most common strategies while you research and try to learn others). Or you use that hard data in your discovery calls.
"We've been using these strategies for our current clients and we've saved an average of $XX,000 per client."
Sounds good, right? That's why a dashboard that collects and easily portrays this data is a must-have feature.
Example: All of this data is available to Professional and Elite TaxPlanIQ users.
5. Valuable Tax Strategies, Resources, and Training
So far, we've discussed things that aren't necessarily exclusive to tax planning software. But tax plans are built on two things—strategies and the ability to execute them.
There are dozens of strategies to help your clients avoid paying more than they owe the IRS. As with most things, these tactics range from low effort and complexity to more cumbersome and time-consuming.
The best solution is one that includes strategies, the requirements for each, resources, and training to execute them.
Example: TaxPlanIQ has strategies for every user. There are 16 strategies and some educational materials for Basic plan users, and more than 80 strategies, all education materials, and new resources each week for both Professional and Elite plans.
6. Proposal and QualifyingTools
Now, this is where we separate from great software features to a truly beneficial business solution.
Mostly software helps you do something for yourself or clients. It's up to you to sell that service, in other words, you're on your own. Tax planning is different (as we discussed with the actual strategies and resources).
If your solution makes it easier to qualify, pitch, and close clients—you know you have a winner.
For this, we'll use a more direct example of TaxPlanIQ, since we have some unique features here.
These include:
ROI Proposal and Client Report: Once you set the strategy for your client, TaxPlanIQ's ROI Report generates to show the expected tax savings for the next 10 years. You'll also get a client report showing details about the strategy, including eligibility requirements, and important notes you want them to know.
Online and PPT Presentation: Inside our tool, you have access to a customizable PowerPoint presentation to communicate the value of your services. Show these slides either online, directly from TaxPlanIQ, or download your edited presentation to show in front of clients in a physical presentation. (This feature is available for Professional and Elite users.)
Questionnaires: Most (if not all) of these tax strategies have eligibility requirements, but potential clients don't know that. To draw out their situation (and if they're a good fit for your planning service) takes questions. But you only have so much time. TaxPlanIQ allows you to send qualifying questions to potential clients. See who you're best able to help without filling your calendar.
7. One More Feature: A Free Trial
Ok, so this one isn't a feature, but an opportunity to see TaxPlanIQ in action. To get started, choose the professional Professional plan (right here) and follow the few sign-up prompts–and you're in!
And if you'd like to see more about TaxPlanIQ, including short videos of each of the features mentioned in this resource, visit our features page.