TaxPlanIQ Vs. Competitors
Unleashing the Power of Tax Planning:

A comprehensive comparison between TaxPlanIQ and Its Competitors.
Why TaxPlanIQ?
The Tax Advisory SaaS Platform for better health, wealth, and relationships in your tax firm. We will never replace you, but we will make you look really good!
Our Edge: What truly sets TaxPlanIQ apart and positions us to redefine the landscape of tax advisory software is our upcoming enhancement: the integration of GPT-4 based chatbot, jAIne. This breakthrough innovation is poised to revolutionize our platform, making jAIne the smartest tax manager in the world and users 70%+ more efficient. From crafting targeted marketing messages to performing complex entity comparisons and meeting specific tax technical needs, jAIne's capabilities will provide unparalleled support and functionality to our users.
Next up: return audits and suggestions too! At TaxPlanIQ, we pride ourselves on providing an all-in-one solution that accompanies Elite tax advisors throughout the entire tax planning journey. Unlike other offerings, We stand out as the all-in-one solution, encompassing the entire tax advisory process from Proposals and Project management to Professional Development. These are the 3 P's of TaxPlanIQ. Compared to Option B - The Big Industry Titan: Their solution, although integrated with an online version of tax preparation software, falls short in terms of strategy depth and community support. It may provide some basic functionality, but lacks the personalized touch and extensive strategy arsenal that help our community thrive.
Unlike Intuit, we at TaxPlanIQ are constantly attuned to our users' needs, releasing new enhancements every two weeks to meet specific requirements and keep our platform at the cutting edge of tax planning technology. Compared to Option C - The Slick Sales Company: While their technology can read a tax return and propose hundreds of strategies, it often leads users into a labyrinth of complexity. The overwhelming number of options and time-consuming inputs create barriers to implementation. Moreover, the cost of their services, including a separate coaching program, can run into tens of thousands of dollars. In contrast, TaxPlanIQ offers a unified approach at just $600 per month, as well as a starter subscription of only $150 per month now. This includes an hour of Continuing Professional Education (CPE) and weekly labs where we personally guide tax advisors in crafting plans. Small group coaching intensives are also available for around $1,000 per month, representing an immense value at taxplaniq.com/ccta.
In conclusion, TaxPlanIQ's commitment to excellence, focus on personalized coaching, affordability, and the revolutionary addition of jAIne ensures that we don't just compete with our competitors – we lead. Our offering is not merely about software but about empowering tax advisors to transform their practices, reach new heights, and deliver extraordinary value to their clients. With subscription options to fit various needs and a relentless dedication to innovation AND education, TaxPlanIQ stands as the clear choice for tax advisors who seek the best of the best.
| Competitors | TaxPlanIQ | A-No Software | B-Integrates with your tax prep software | C-Takes client questionairre and creates plan |
| --- | --- | --- | --- | --- |
| Creator | | __ | Few fields | Big Corp |
| Intent | Supplement you as the expert | -- | Replaces You | Replaces You |
| Inputs | | - | Imports data but buggy | Long client questionnaire they'll never fill out. |
| Cost | | Your hourly rate re-inventing the wheel. | $99 per plan | Thousands |
| Strategies Provided | | Whatever is in your brain | 40 | Thousands (overwhelming!) |
| Support | CPA Experts and Thought Leaders | -- | Corp customer support | Corp customer support |
| Free Trial | | -- | few credits | none |
| Time | | Hours | | Several hours |
| Enhancements | | __ | Unknown | Unknown |
| Checklist/Tasks | | -- | None | None |
| Client Portal | Yes & 3rd party integration | | | |
| Tax Technical help | | -- | None | Extensive Coaching program |
| GPT4 | | $20 p/m | Unknown | Unknown |
| Customization | | -- | None | None- Cannot modify strategies |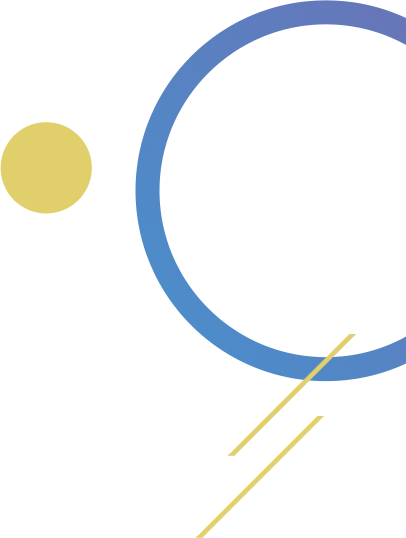 " TaxPlanIQ helped me confidently present tax savings to clients to win new revenue in the $10K. My first pitch using TaxPlanIQ was going to save the client $50k that first year, and I was able to charge ~$9k and now annually generate ~$5k from the client, whereas previously, it was a ~$1500 tax return. Multiply that out, and you're delivering more value to your clients and being paid appropriately. It's an excellent tool to generate tax planning strategies for your clients, with resources to help you understand the strategies better. The methodology is ROI based, which helps you to capture premium fees for your valuable services more confidently! "
— Jeremy Stark, CPA
Silver Spring, MD
Dustin M
20-20 Accounting Solutions
"I recently switched to TaxPlanIQ from a competitor. Its simplified approach has allowed me to spend more time planning for my clients and less time trying to figure out the software. And the Projection Assistant is a great tool to help drive the relationship with my clients throughout the year".