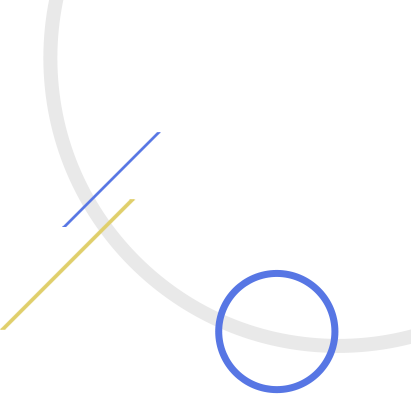 Grow Your Accounting Practice
Fill out the short form to download Grow Your Accounting Practice: Value Pricing Workbook for Tax Planners.




Get our Value Pricing Workbook for Tax Planners
Considering a shift to value pricing? A recent survey of accounting practices found that more accountants and tax planners are using a value pricing approach, while hourly billing continues to decline. It's easy to see why, when you understand the many benefits.
With a value pricing model you can:
Do what you love with less stress
Get more time back in your day
Provide clear scope and value for clients
Grow you firm and make more money
We believe every tax planner should be able to focus on what they love doing most, which is why we created this workbook to help you grow your accounting practice through value pricing.
In this workbook you get:
Comparison of current pricing vs. value pricing
Confidence in your why and how to price right
Steps to implement value pricing
Examples of what results looks like for you and clients
Client sales letter templates
Pitch tips and best practices
FAQs about growing your accounting firm
And more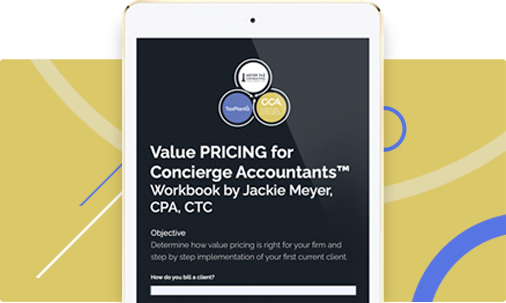 How We Know Value Pricing Works:
Meyer Tax implemented value pricing with her business coach's guidance. Jackie made the first call to her client and closed the deal within two days.
After that, there was no turning back. Jackie ended up selling 60 percent of her clients while increasing overall net revenue by 35 percent in the last three months of 2016, starting a path of doubling revenue and decreasing time.
As of the end of 2019, the firm has tripled gross revenue, with EBITA of 300K+, while reducing Jackie's time IN the firm from full-time to well under 15 hours per week.
Make the switch to value pricing, so you and your team can work smarter, not harder.